MARINE
2022 Boat Show Season Has Just Kicked Off
from Venezuela & Indonesia

From August, the boat show season of 2022 has started!! From local event to international boat show, there are lots of opportunities to experience exciting boating and find cutting edge technologies. We hope you will find the boat show nearest from you.
Since Suzuki already exhibited our outboard motors in several events, we will introduce you the events held in Venezuela and Indonesia.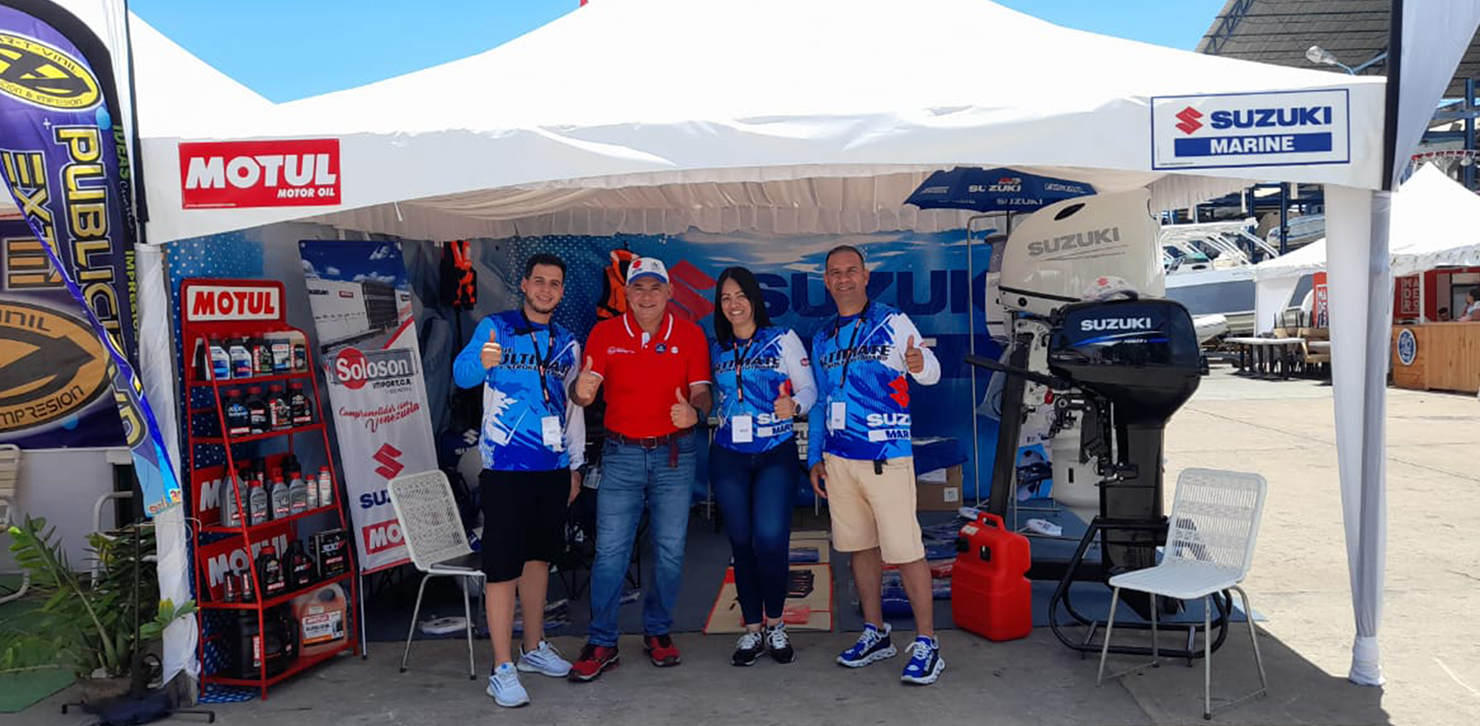 In Anzoátegui Venezuela, FERIA NAUTICA ANZOATEGUI successfully took place from August 5 to 6 and approximately 1,000 people visited the show.
Soloson Import, the official Suzuki distributor in Venezuela exhibited our flagship model DF350A. Add to that, visitors could find DF250 and DF115B which is compatible with Micro-Plastic Collecting device. The newly added model in 2021, DF115B got the spotlight of customers and visitors. Regarding SUZUKI CLEAN OCEAN PROJECT, the actions received positive reactions at the event such as when and where they can join the Clean-Up the World Campaign. Please check the Instagram or website of Soloson Import not to miss their clean-up campaign!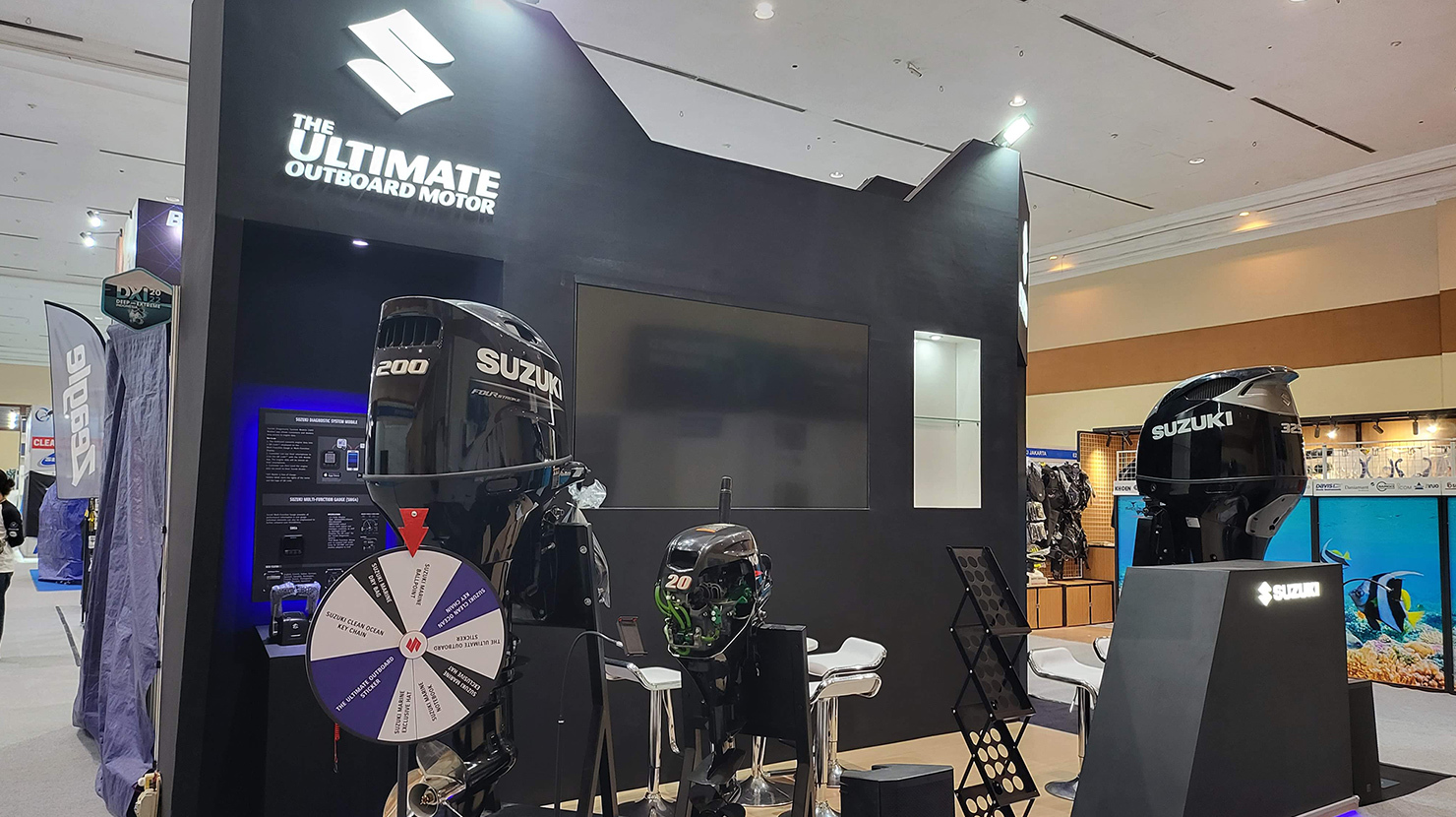 In Jakarta Indonesia, the largest show of outdoor adventure and marine leisure in Asia, "Deep And Extreme Indonesia" was held from September 1 to 4. For enjoying new technology or products for outdoor activities, more than 10,000 people visited the event.
PT Suzuki Indomobil Sales exhibited DF325A of GEKI series, DF200AP and DF20A. The roulette wheel was prepared in Suzuki booth and visitors of Suzuki booth got the Suzuki's limited items which the wheel landed on.
Although there are still concerns of covid infection, a lot of marine exhibitions or events will be held all over the world. Please check the marine event in your country and prepare for the activity in the following year.
Related Links
The official video of FERIA NAUTICA ANZOATEGUI: feria náutica anzoátegui2022 todo un éxito. - YouTube
Instagram of Soloson Import: https://instagram.com/solosonimport?igshid=YmMyMTA2M2Y=
Website of PT Suzuki Indomobil Sales: Mesin Kapal Suzuki - The Ultimate Outboard Motor | Suzuki Indonesia