MARINE
Clean-Up the World with Suzuki

We, Suzuki Marine team has conducted clean-up activity constantly since 2010 and such actions for environmental conservation was enriched as SUZUKI CLEAN OCEAN PROJECT in 2020. In 2022, since the marine pollution is becoming more serious concern, we decided to designate May as an awareness month of "Clean-Up the World Campaign". So far, 933 people from 17 distributors and head office participated the campaign this year.
Clean-Up "the World" Campaign
More than 17,070 kg of wastes in total were collected in Indonesia, Malaysia, Tahiti, US, Barbados, Chile, Colombia, Honduras, Puerto Rico, Venezuela, Argentina, Peru, Hungary, Italy, Spain and Japan. In Chile, the distributor cooperated with a dealer and a local NGO. They gathered 18 bags of garbage and shared their awareness about the impact of garbage people throw away and the solution on their social media. In Tahiti, neighboring companies as well as people in the community were invited to the event. The event successfully took place and several groups which collected garbage the most got vouchers to use at shops or other prizes.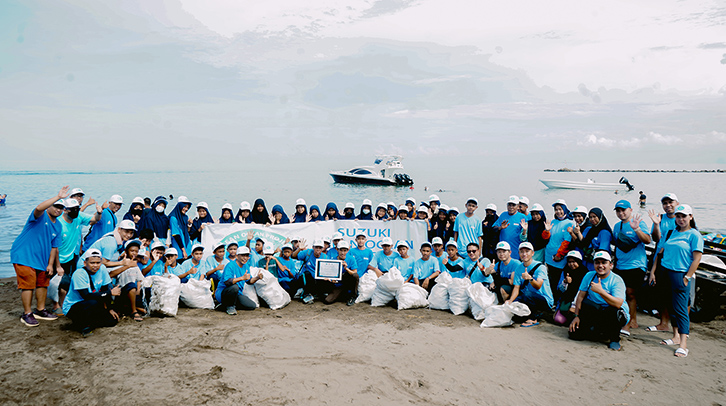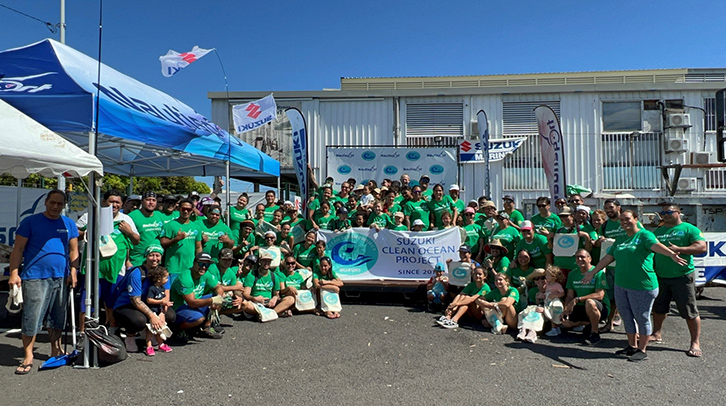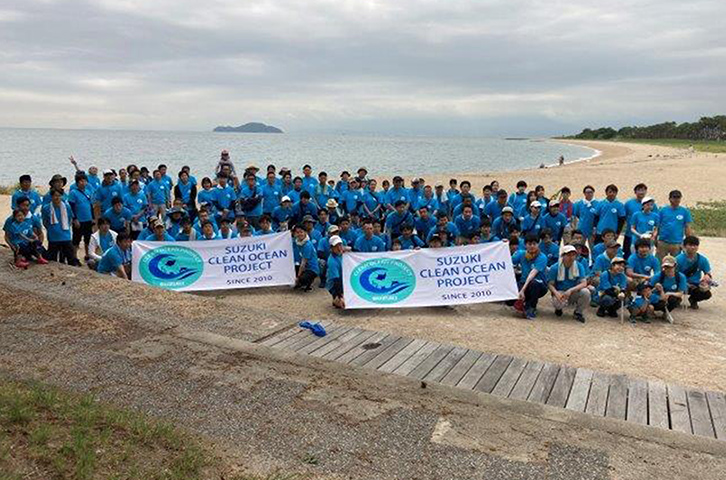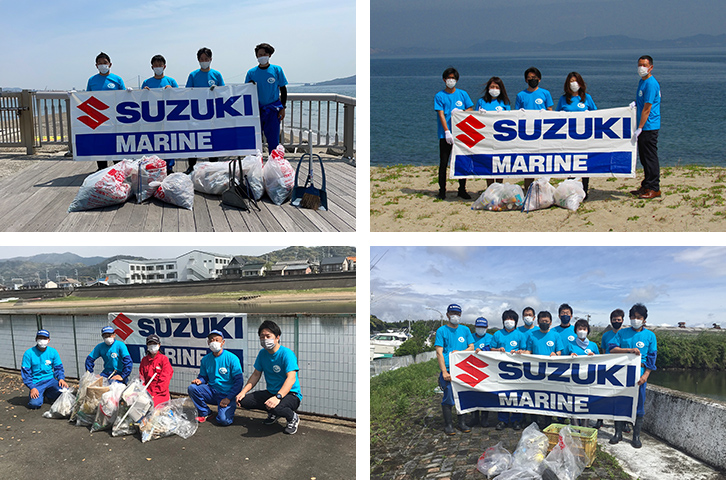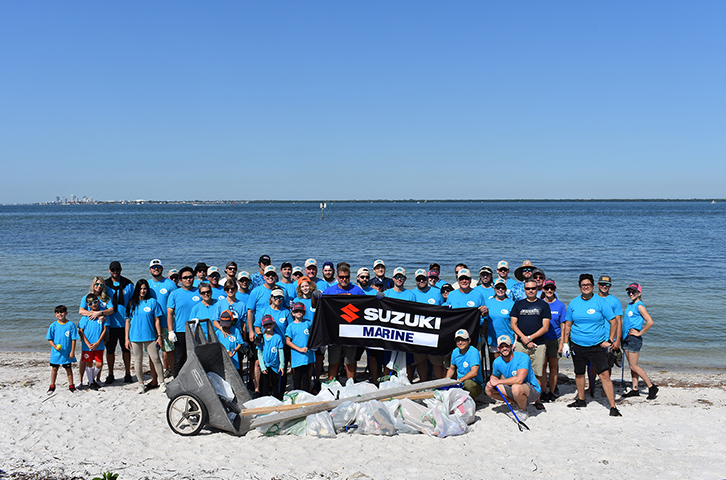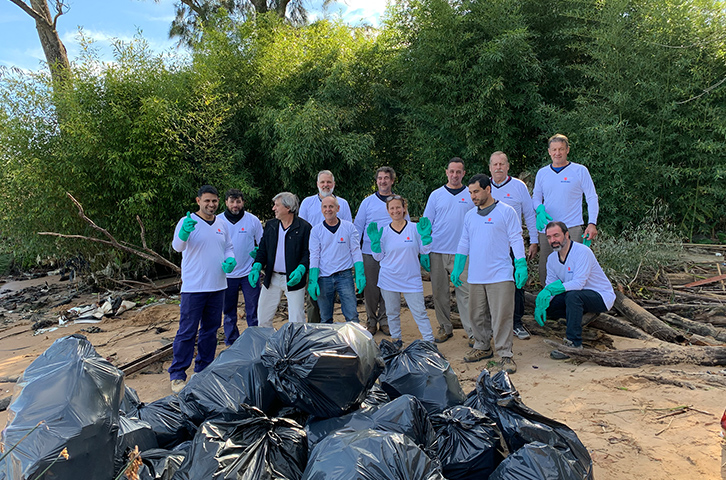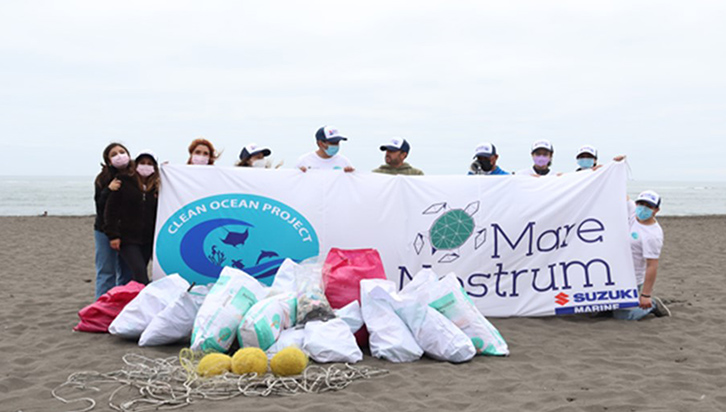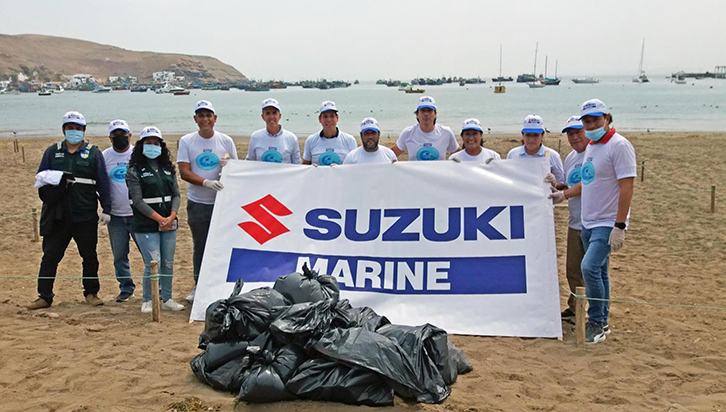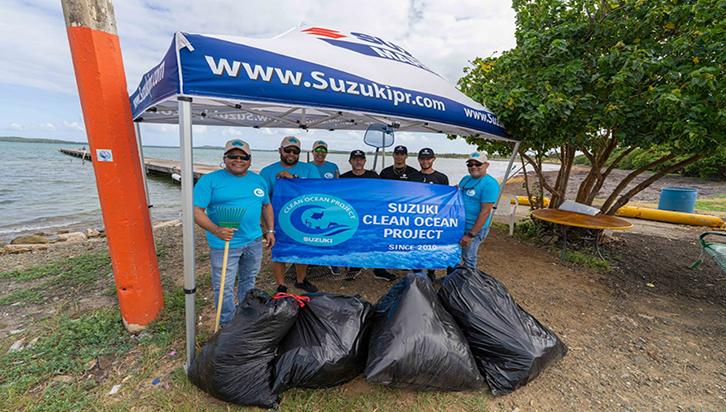 Local Actions at Head Office
At head office in Japan, 80 marine staff collected 80.76kg of wastes along the beach. Professional free diver, Misuzu Okamoto also joined our activity and commented, "I think the amount of plastics in the sea has been definitely increasing. I have faced sometimes marine creatures were tangled with plastic bags in my experiences. It is challenging for me to conduct an event in large scale, so this kind of collaboration with Suzuki is a wonderful opportunity to promote environmental conservation widely."
Adding to that, 107 of employees of head office and their family members/friends participated personally as well, supporting our campaign and sharing the awareness of marine pollution. One of the participants said, he collected much more wastes than he expected even around the lake which is well-known in the area and is cleaned up occasionally. Also, he recognized that it was a meaningful experience for their kids to care more about the nature.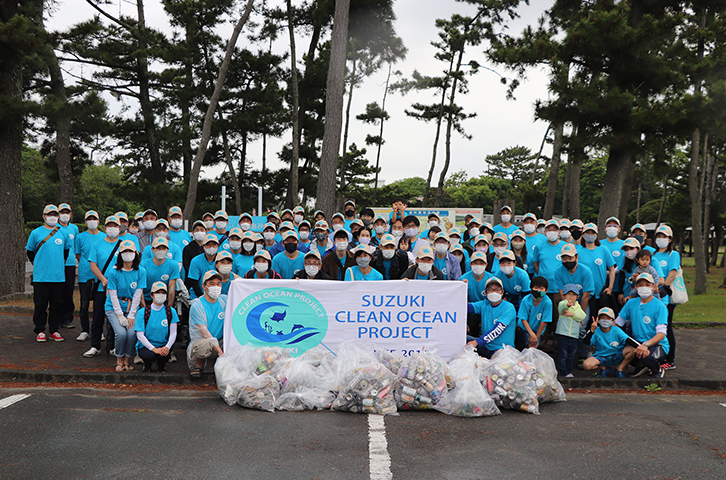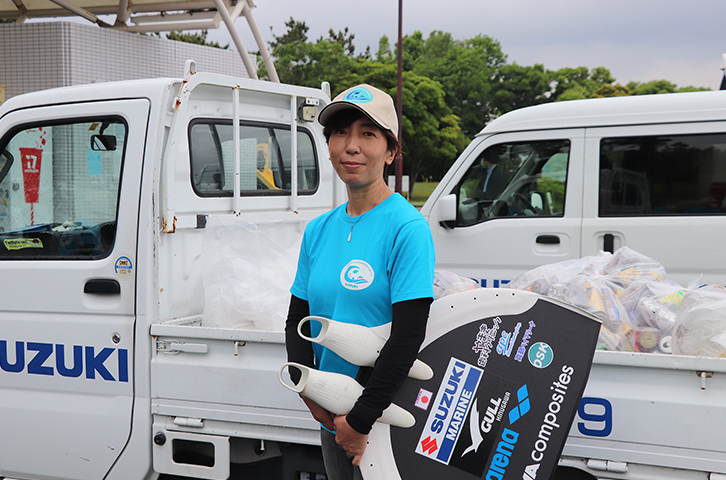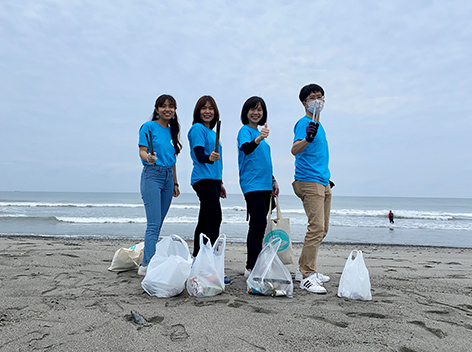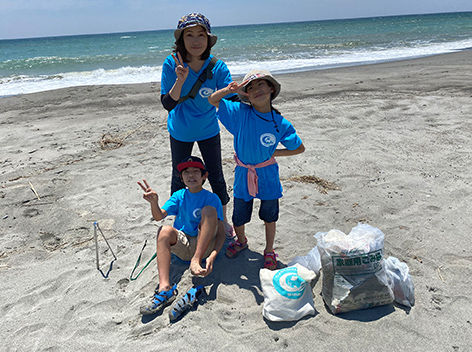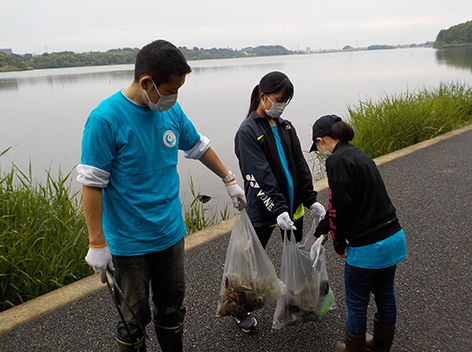 For Further Actions
Although we surely believe Suzuki has to rise up and keeps taking actions to decrease the impact of marine pollution as a company working at the field of marine, we need support from partners and boat users as well. If you are interested in the clean-up activity, love nature and Suzuki, please check social media with the hashtag; SUZUKI CLEAN OCEAN PROJECT and follow our activity! If you also have passion to join the activity held by the dealer/distributors in your country, please contact to the nearby dealer/distributor of marine.
Environmental conservation is very important for Suzuki Marine Team and always kept in our mind. This is why we set MPC as standard equipment for DF140BG/115BG, DF140B/115B/100C from July 2022. We will continue to promote "SUZUKI CLEAN OCEAN PROJECT" along with clean-up activity for future generations.