MARINE
DF140BG To Attract Attention from Passengers With MPC

Suzuki has displayed some representative products at Hamamatsu station which is located close to the head office. As signature product of marine, DF140BG has been exhibited with Micro-Plastic Collecting Device (MPC) from July.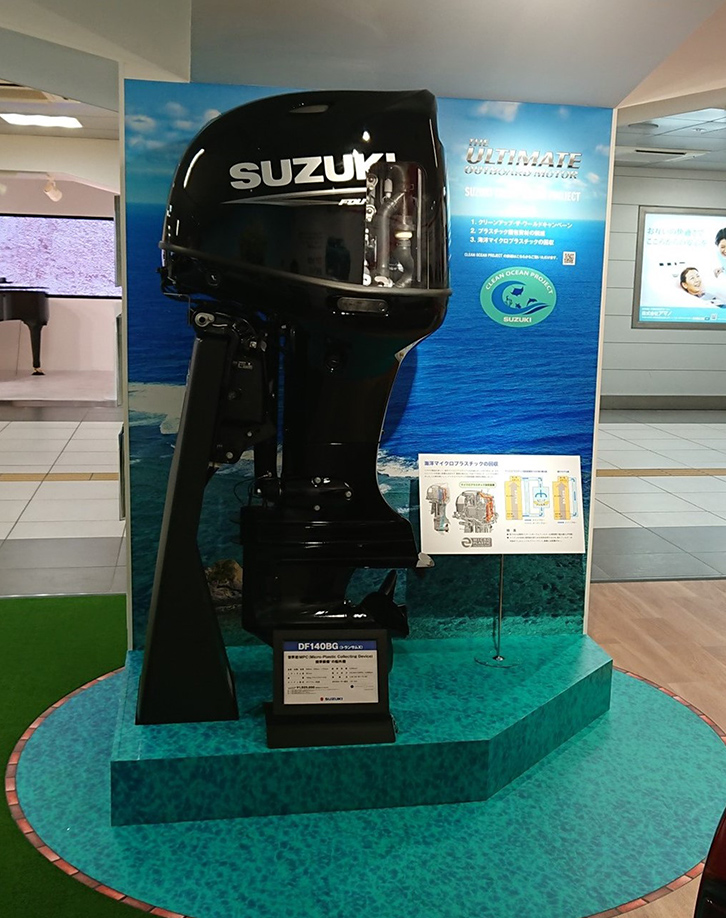 The exhibition area in the station is set between the platform of bullet train and the ticket gate, the place known as the entrance to Hamamatsu. Suzuki staff who exhibited DF140BG commented, "we chose this model and MPC, hoping for the passengers who visit here for tour or business know more about Suzuki outboard motors and our action for the environment." As we aimed at, the exhibition captivated people who passed by and they stare at the product and took some photos at the booth.
DF140BG, MPC and other Suzuki products will be exhibited by the end of June 2023. If you have a chance to visit Hamamatsu; the home ground of Suzuki and one of the important cities for manufacturing industry in Japan, please check them out!