SDSM+
SUZUKI DIAGNOSTIC SYSTEM MOBILE PLUS
Enjoy a comfortable boating life with the handy app!!
Once you download the app, you can use all the functions of the app for free.
With SDSM+, you can have a more satisfying boating / marine experiences than before. If your boat is attached SMG4/SMD, you can use this advanced app which follows the functions of former SDSM and is added unique features.

Advantages to customers
Possible to make a plan for boat trip along with checking the condition in advance.
Check up on the boat & engines before the departure based on the engine data & checklist.
Provide the engine data to dealer and ask them for maintenance easily.
DOWNLOAD THE APP
Click the button below / scan the QR Code* to download the app.
How It Works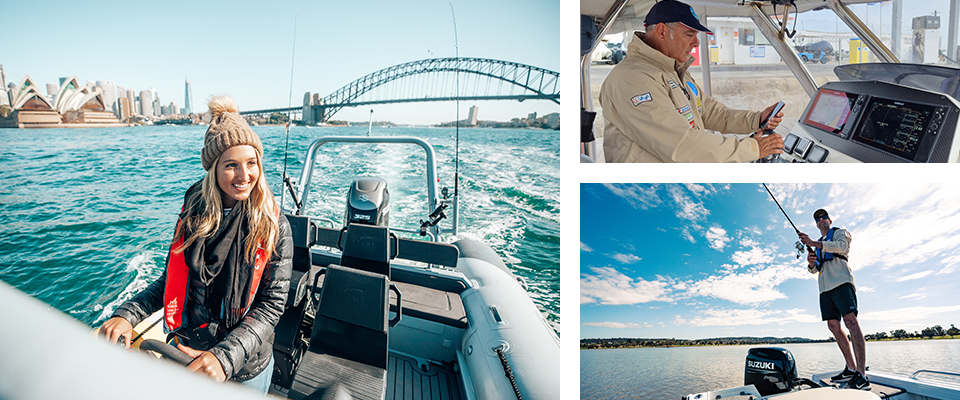 Before the Departure
STEP 1 Set Your Boat & Engines

STEP 2 Plan Your Boat Trip

You can plan your boating day, checking the conditions of the weather, wind and wave around your destination for 1 week.
On the Departure Day
STEP 1 Check the Condition of Destination

STEP 2 Inspect Your Boat and Engines with Checklist

Check List

Check the boat and engines yourself by following the checklist.

STEP 3 Scan QR Code* and Check Your Engines

QR Code*

Scanning the QR Code* displayed on SMG4/SMD, you can check the engine condition easily. Also, you can get operating tips for more efficient operation and the recommended timing to change engine oil.

STEP4

When checking everything…
You are ready to enjoy!!
After the Boating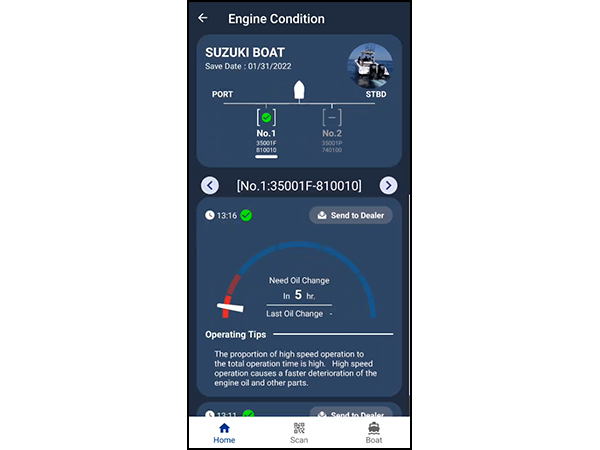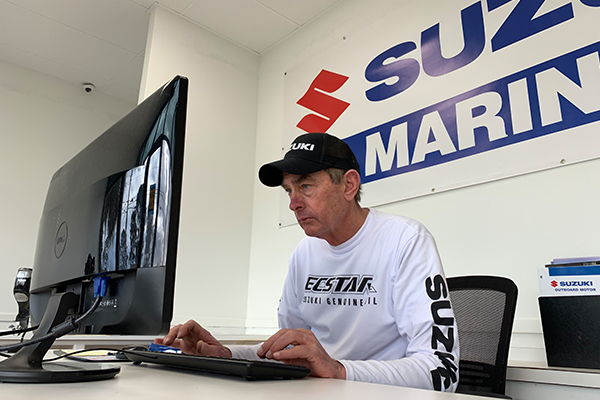 QR Code*
Scanning the QR Code* again, you can get the engine data and send it to the dealer by e-mail.
Once you send the engine data to nearby dealer, they will check the data precisely and maintain for the next boating.
Function for More Enjoyable Marine Life with Suzuki
Access to the Latest Information
Through SDSM+, you can access to Global Suzuki Website directly and check Suzuki's latest information.
QR Code* is a registered trademark of DENSO WAVE.
Get information for your country or region.