MARINE
Suzuki China Obtained "Environmental Pioneer Annual Awards"
from China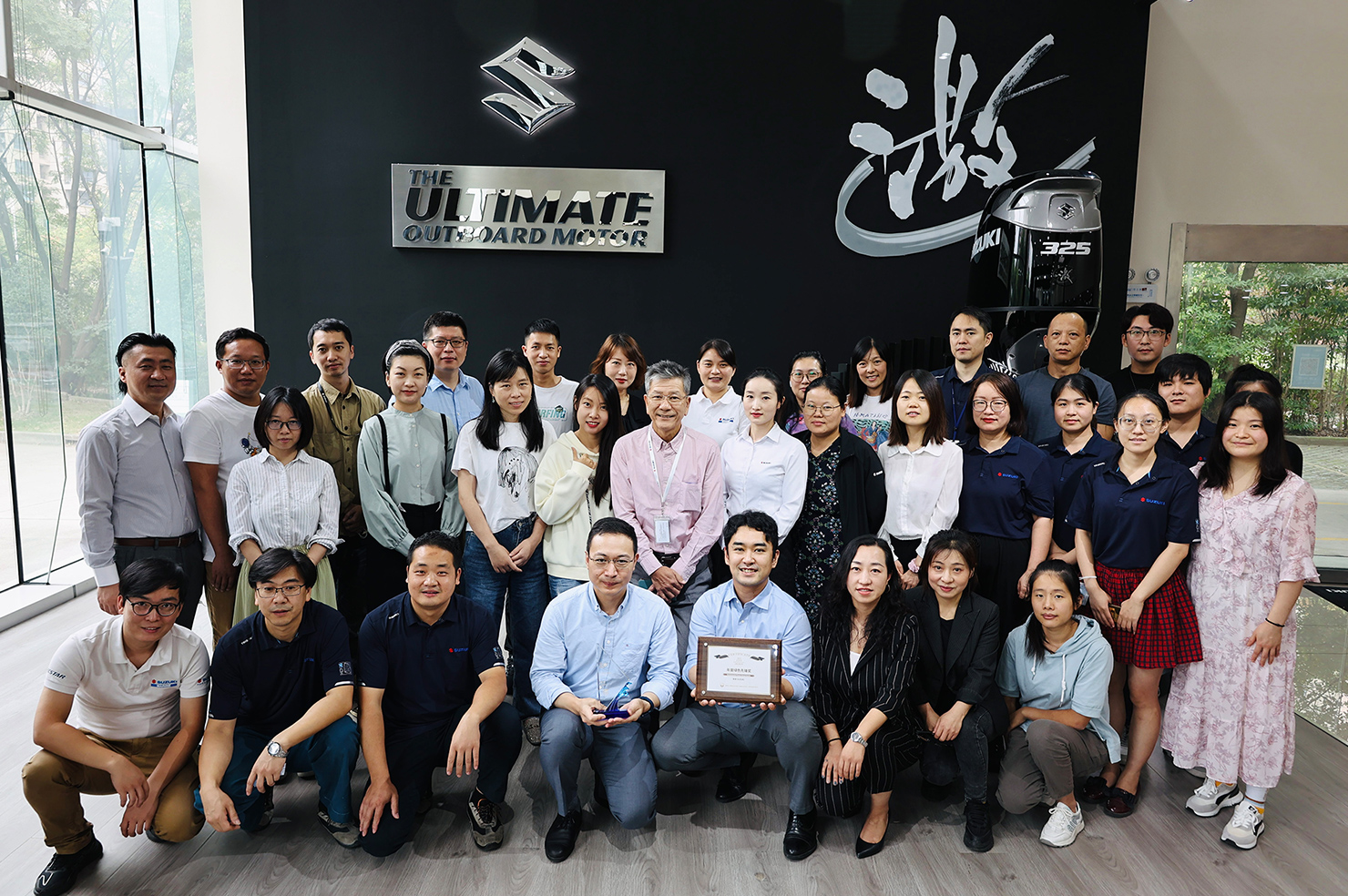 SUZUKI MOTOR (CHINA) INVESTMENT CO., LTD. (Suzuki China) received "Environmental Pioneer Annual Awards" of 2022 Asian Marine & Boating Awards, from China International Boat Show (CIBS). Although the boat show itself was postponed, the ceremony was held in Shanghai on September 16th to give the commendation plaque of the award which is recognized as the most famous prize of marine industry in China.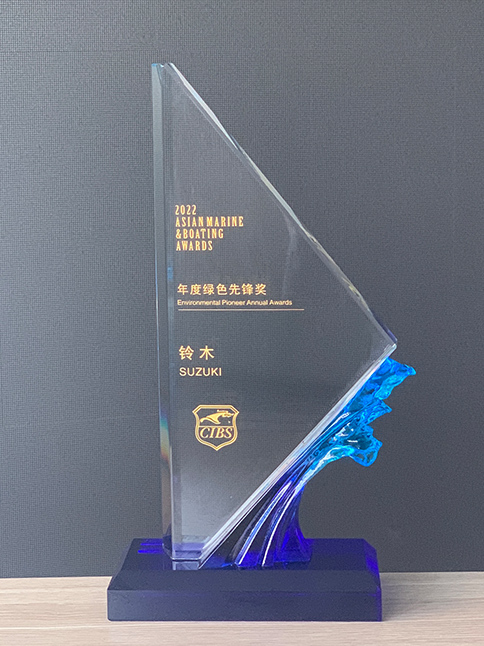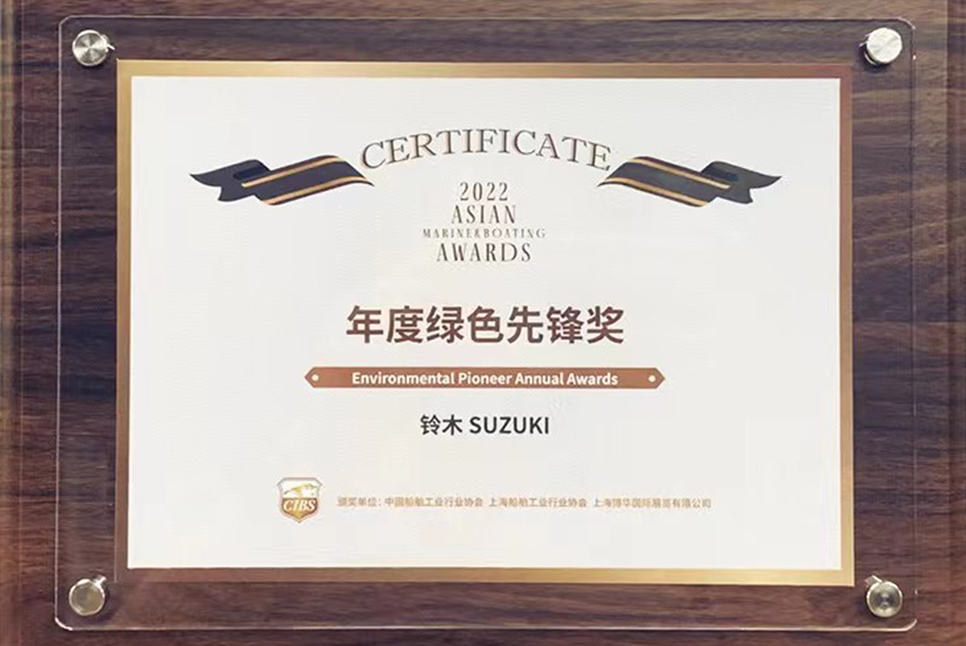 The award committee evaluated and selected the recipients from the viewpoint of "whether the company contributes to environmental conservation of the sea and/or their marine product includes the function of environmental conservation and energy conservation".
Suzuki was selected as the awardee since not only the committee members but also the experts of marine industry highly evaluated Suzuki's global actions for the ocean environment and that we have been installing MPC* to outboard motors as standard equipment.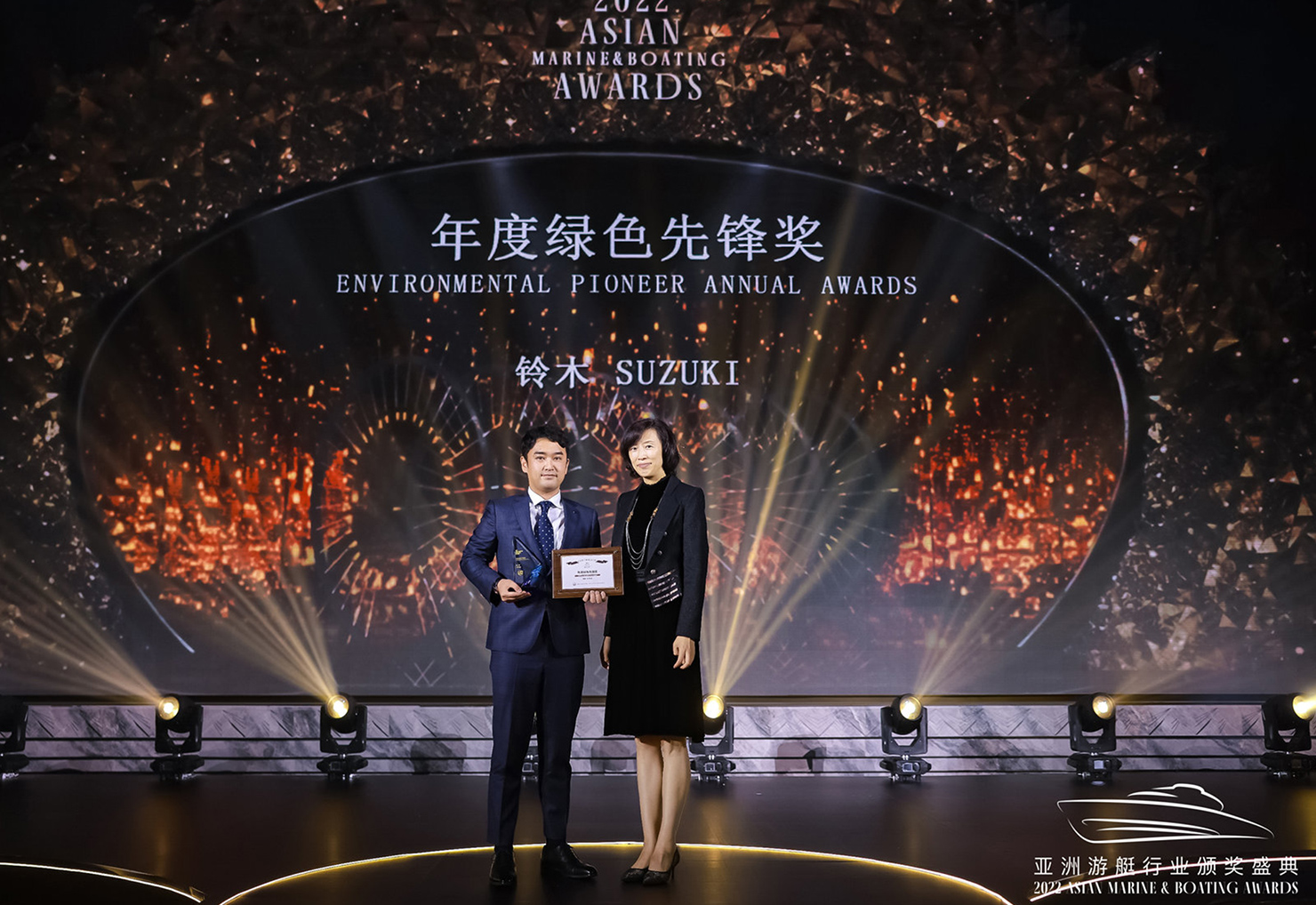 Mr.Kumazaki, the sales manager of Suzuki China commented in the ceremony that it was not simple to develop MPC. Furthermore, he explained Suzuki Marine team still have challenged globally to tackle with the environmental issues and said, "Suzuki China continues our effort to make the sea around China into the most beautiful one in the world".
Collecting micro-plastics by MPC is one of our actions in SUZUKI CLEAN OEAN PROJECT which aims at environmental conservation of the sea, especially focusing on plastic pollution.
You can find more from ENVIRONMENT | MARINE | Global Suzuki.