MARINE
Suzuki Marine Makes Bold Moves in 2021,
Demonstrates Innovation With Strong IBEX Presence
from U.S.A.

The past year has been challenging for the entire marine industry. Covid restrictions, supply chain and transportation issues and unparalleled demand for products were just some of the business obstacles the entire marine industry faced.
This did not deter Suzuki Marine, USA from forging ahead with plans to build a stronger business for itself. Suzuki Marine USA used the 2021 International Boatbuilders Exposition (IBEX) as a platform to share its plans and considerable progress made with members of the boating industry from across the U.S. and around the world.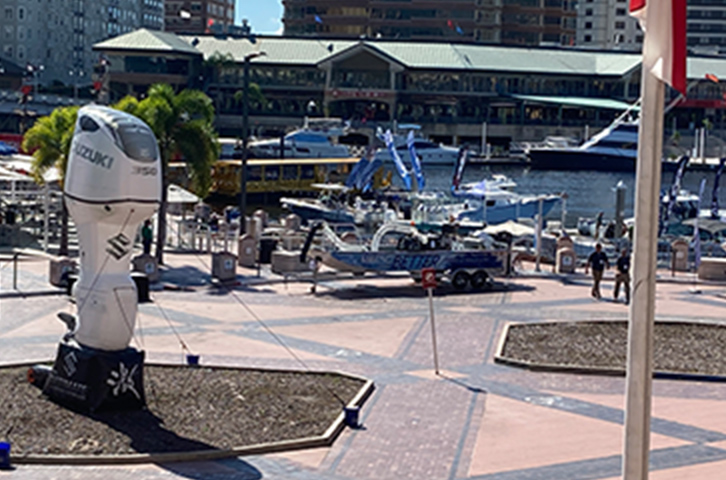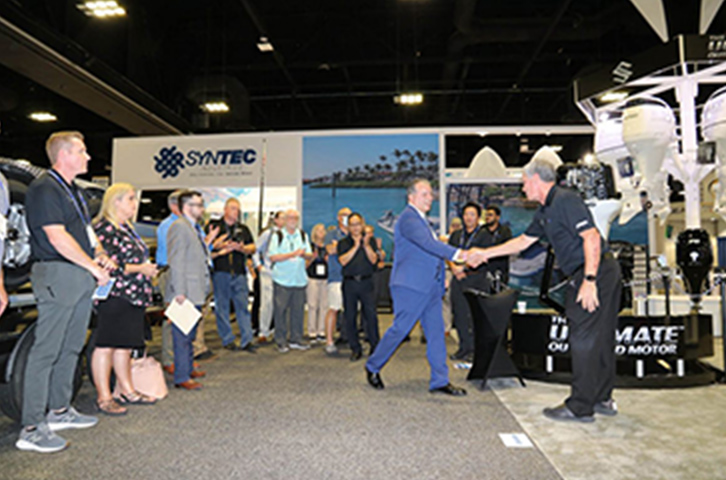 Among the bold moves Suzuki Marine made in 2021 was establishing a new corporate headquarters, migrating from the shared Marine/Motorcycle facility in Southern California to new offices in Tampa, Florida. This move was noted by Florida Governor Ron DeSantis in his keynote address during the IBEX Industry Breakfast. Governor DeSantis highlighted Suzuki Marine by name as an example of innovative companies choosing Florida as their home. With the company's offices and R&D/testing based in the Florida, Suzuki is well positioned to work with boat builders and dealers, and better serve the U.S. boating business and community.
Suzuki concluded the first day of IBEX by gathering members of the press, boat builders, dealers and local dignitaries in the booth for a special presentation. Suzuki Marine Vice President Sales George "Gus" Blakely updated the crowd about the company's relocation and introduced Florida CFO Jim Patronis and Panama City City Manager Mark McQueen, who addressed the group on the importance of Suzuki's new status as a Florida-local company to their community.
The highlight of this press event was an update on the company's innovative micro-plastic collecting device for outboard motors. Since June, Suzuki Marine USA has been testing this device aboard the popular Tampa Bay water taxis, powered by twin Suzuki DF140 outboards. Following the event, members of the press, CFO Jim Patronis and Mark McQueen went for a Suzuki-powered boat tour of downtown Tampa as they learned more about the micro-plastic collecting device and Suzuki's CLEAN OCEAN PROJECT. Suzuki Marine also sponsored hydration stations and recycle bins throughout the IBEX exhibit hall.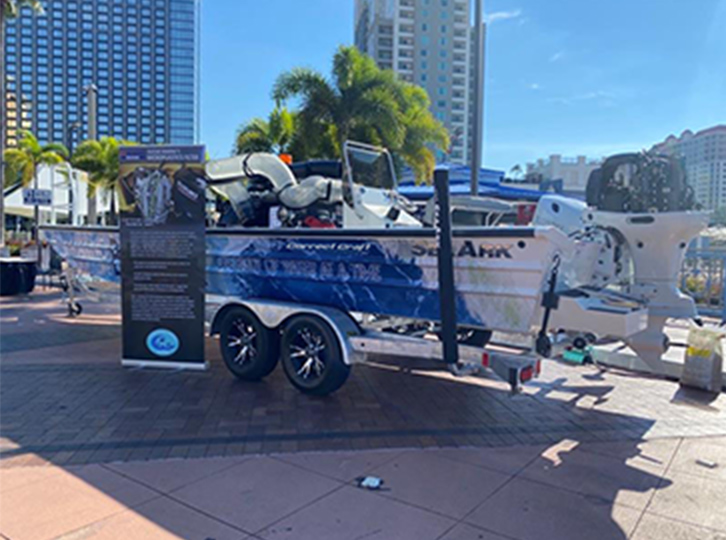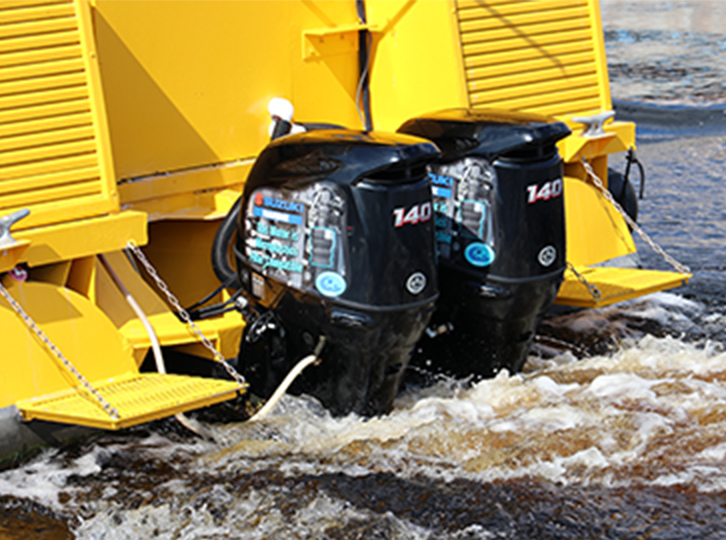 Blakely also shared information on new Suzuki Precision Controls 2.0 for 2022, the most advanced shift/throttle controls and integrated displays Suzuki has ever offered. Boat builders were particularly excited to learn about this system's new built-in features, updated premium look and new CANbus network capabilities.
Our presence at the IBEX Show will provide Suzuki Marine with positive momentum going into 2022. Before the show even opened, Suzuki was named a Top 10 Most Innovative Company during a special presentation by Soundings Trade Only magazine. Suzuki Marine used this well-attended event to show the industry and press its innovative plans for the future.