MARINE
SUZUKI MARINE Unveils New Models for Sport Series at Bassmaster Classic

Suzuki's Latest "SS" Sport Series Bass Motor Offers Suzuki Precision Control, Redesigned
Gear Case, and Eye-Catching Matte Black or New White Graphics to Compliment Today's Bass Boats.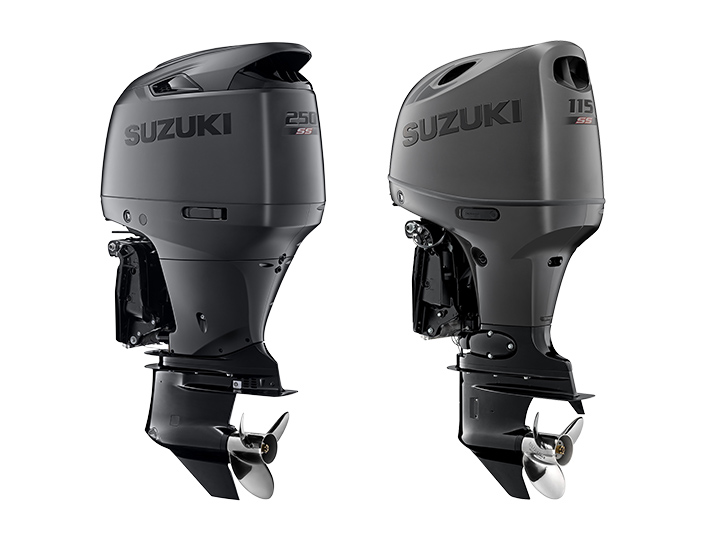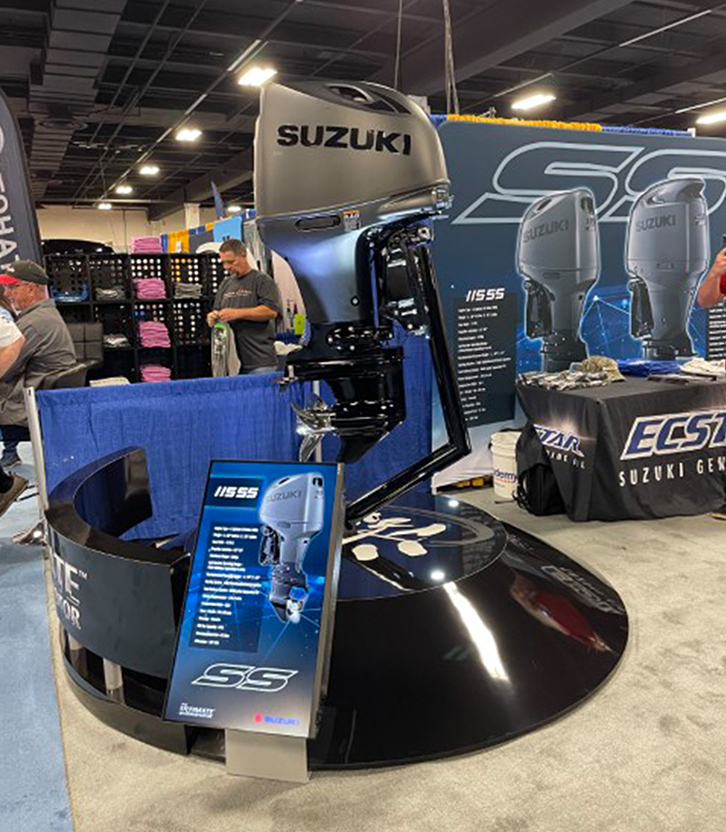 Suzuki Marine has unveiled its new-for-2022 DF250ATSS V6 4-Stroke outboard and DF115BTSS in-line 4-cylinder model, the "SS" Sport Series of high-performance motors engineered to deliver extra kick for today's performance-based boats including Bass, Bay and Shallow water applications. DF250ATSS was previewed to anglers and the industry today during the 2022 Bassmaster Classic in Greenville, South Carolina.
Suzuki SS outboards were created to bring powerful hole shot, strong mid-range pull and great fuel economy to anglers and boaters. Now, by integrating with Suzuki's proven SPC system, boaters can add crisp, responsive shifting, silky smooth acceleration and sports car like operation to the mix.
Today's premium performance boats need to look as good as they perform, the new DF250ATSS also includes a new revised cowling design that features additional louvers, upper cover grips and new updated "SS" graphics.
Suzuki's new DF115BTSS outboard is ideal for smaller bass boats, aluminum fishing boats, flats skiffs and other vessels that need high performance with light weight. With DF115BTSS, Suzuki Marine now offers a range of high-performance SS Series outboards in 115hp, 200hp and 250hp.