MARINE
Suzuki's New Accessories Fascinated the Customers in Kuwait

Suzuki's Latest "SS" Sport Series Bass Motor Offers Suzuki Precision Control, Redesigned
Gear Case, and Eye-Catching Matte Black or New White Graphics to Compliment Today's Bass Boats.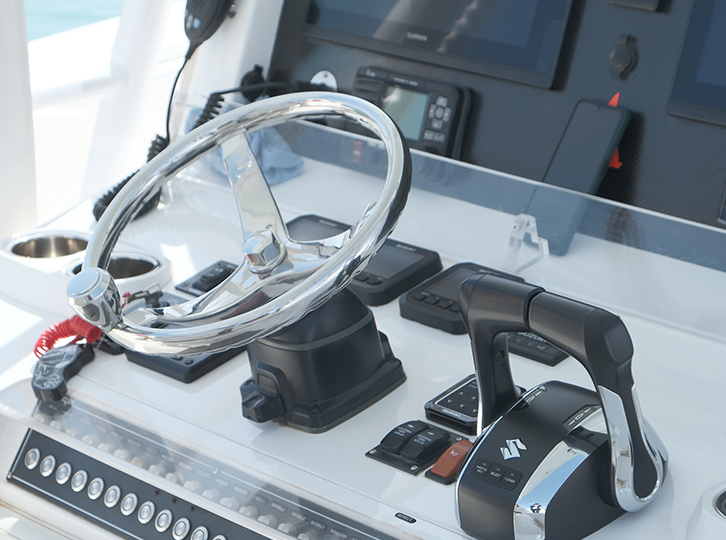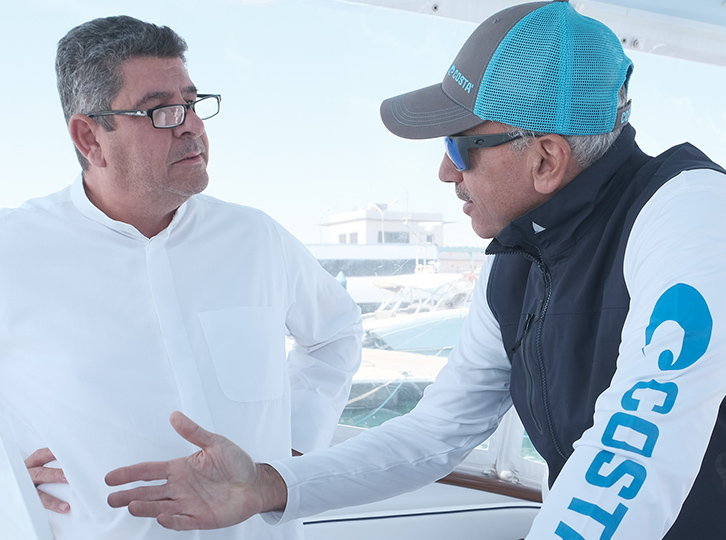 Suzuki Marine's distributor in Kuwait, MUSTAFA KARAM & SONS SUZUKI MARINE held an event to demonstrate new "Suzuki Precision Control" and new "SMG4". SDSM+, the new Mobile App was also shown to the customers. The event took place on 5th March and more than 50 customers visited during the event. In particular, following features of the new Suzuki Precision Control have appealed to visitors.
1. One lever operation for multiple outboard motors
2. Automatic trim; the function to adjust trim angle automatically according to engine rpm
3. Integrated "SELECT" and "THROTTLE ONLY "switch in the remote controller
We have received some positive comments such as "Suzuki Marine makes boating experience easier and up-to-date with the latest technologies" or "Suzuki Marine's continuous developments demonstrate commitment to provide customers with the Ultimate Marine experience."