MARINE
Suzuki's "ULTIMATE" Brand Sparkled at Paris Boat Show
from France

In Paris, France, the Nautic Paris Boat Show 2021 was held from Dec. 4th -12th, 2021. The show was held in a smaller scale than usual in order to avoid spreading COVID-19 infection. Even though it took place in challenging situation, Suzuki's exhibition sparkled at the booth and got affirmative reactions from the visitors.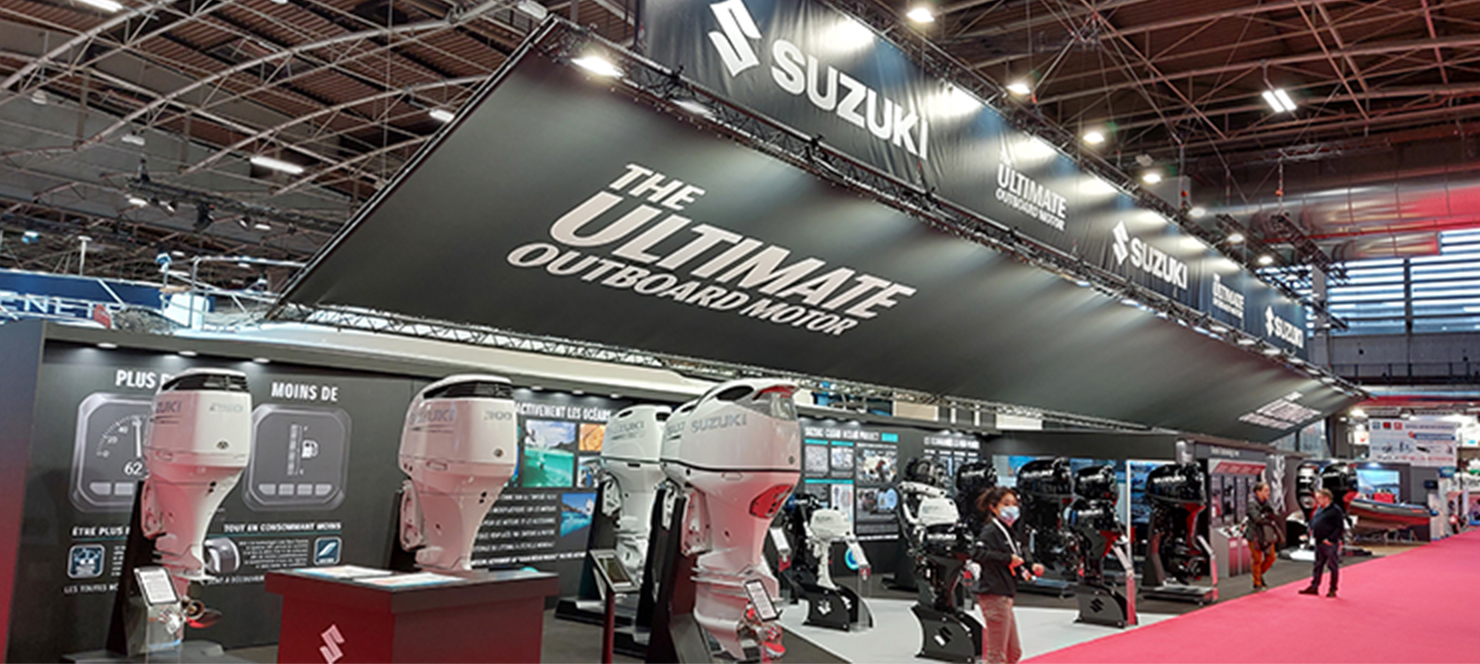 The significant products of this year were new accessories such as Suzuki Precision Control and Keyless Start System adding to our flagship model, DF350A. In the area introducing environmental actions of the booth, the Micro-Plastic Collecting Device was displayed and the recent updates of the activities of SUZUKI CLEAN OCEAN PROJECT conducted in France was also announced.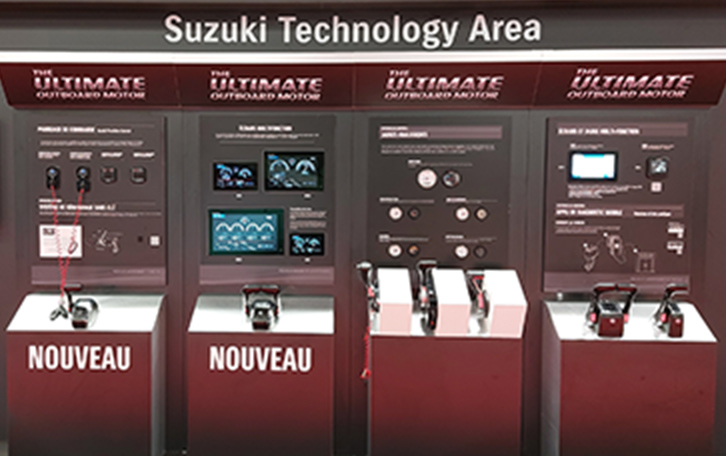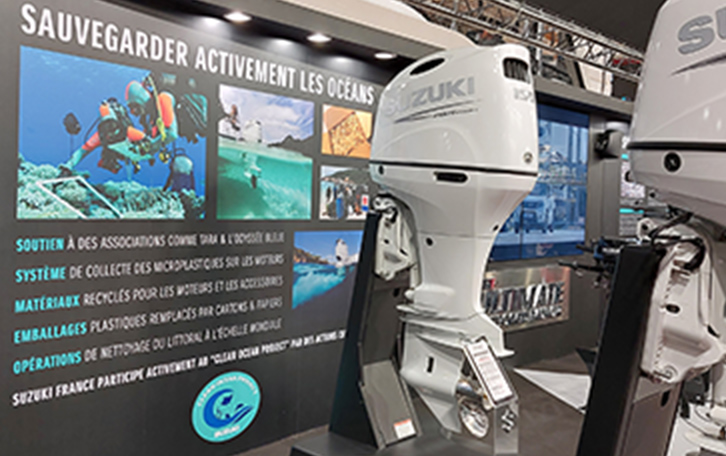 As a positive reaction, we got the answers which says 80% of the answerers think Suzuki has a strong brand image. Moreover, lots of the answerers said they know Suzuki with its reliability.
The secret of such brand image and a sophisticated booth is our brand slogan, "THE ULTIMATE OUTBOARD MOTOR". This slogan aims at providing customers the ultimate marine experiences with Suzuki's outboard motor. All the members of Suzuki Marine team have been working hard and cooperating with this motto. In terms of technology, we also set the keywords, Durability & Reliability, Performance, Ease & Comfort, and Ecology & Economy to achieve "THE ULTIMATE OUTBOARD MOTOR". When the technologies were developed along with these keywords, we believe customers can have an ultimate marine experience and it will be upgraded every year, or even every month.
Suzuki strives for the ultimate technologies and services to always be the best partner for all the Suzuki outboard motor users wherever you are, even at the boat show, with the slogan "THE ULTIMATE OUTBOARD MOTOR".
You can find more about the slogan from: https://www.globalsuzuki.com/marine/info/